---
Origin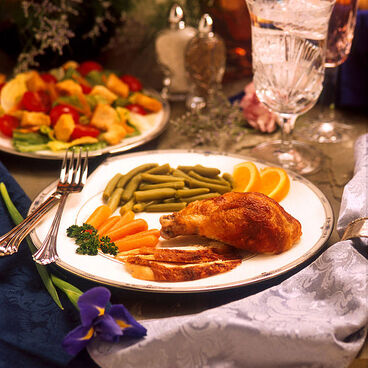 Dinner is a word used with different, overlapping meanings; it is often the name given to the main meal of the day, or sometimes to the noon, early afternoon or evening meal, regardless of its relative size. Depending upon culture, dinner may actually be the first, second, third or fourth meal of the day.[1][2] Historically, it referred to the first meal of the day, eaten around noon, and is still occasionally used for a noontime meal, if it is a large or main meal; the meaning as the evening meal is becoming increasingly common in the English-speaking world.
Ad blocker interference detected!
Wikia is a free-to-use site that makes money from advertising. We have a modified experience for viewers using ad blockers

Wikia is not accessible if you've made further modifications. Remove the custom ad blocker rule(s) and the page will load as expected.