| | | |
| --- | --- | --- |
| | Chapter Two: Introducing Anima | |
Chapter Two: Introducing Anima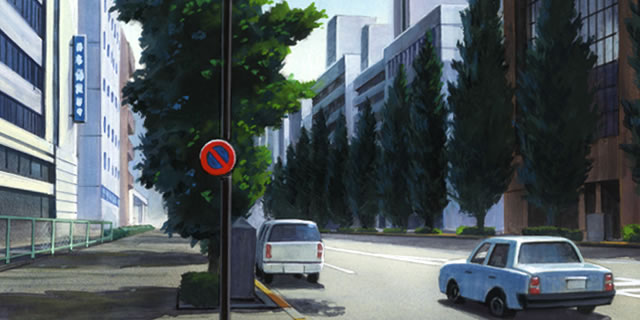 The second mission given to you by the ghost guild. Anima are introduced here.
The following Daemons/Sealstones can be found in this chapter:
Appearing Deamons
Notes
The colors of sealstones are different for each player and each player gets four different colored stones; the rest can be fought for in battle.
Story List
Eccentrics

Health:

-1

XP:

+1

Silver:+10 ~ 13

Most ghost agents don't bother talking to ghosts.  They just exorcise them...
Yoyogi: Construction site

Health:

-1

XP:

+1

Silver:+10 ~ 13

That rumor about things being sliced into pieces... I wonder what we're going up against.
Kita Sando: Investigation

Health:

-1

XP:

+1

Silver:+10 ~ 13

She ran this way! If we could just talk to her again...


Note: Best place to get feeder Daemons from.
Sendagaya: Investigation

Health:

-2

XP:

+2

Silver:+20 ~ 26

Look at these branches on the ground.  They've been cut from trees.  This way!
Yoyogi: Investigation Continues

Health:

-3

XP:

+3

Silver:+30 ~ 39

Huh? Why is she going this way?  Is she going back to where she was before?
The Old Chinese Restaurant

Health:

-3

XP:

+3

Silver:+30 ~ 39

If she hurts someone, you'll have to exorcise her! Please! You've got to make it in time.
Negotiation

| | Qing Long | |
| --- | --- | --- |
Ad blocker interference detected!
Wikia is a free-to-use site that makes money from advertising. We have a modified experience for viewers using ad blockers

Wikia is not accessible if you've made further modifications. Remove the custom ad blocker rule(s) and the page will load as expected.