Event Period
Begins on August 14, 2013, 3:00 pm (GMT+8).
First half ends on August 18, 2013, 11:39 pm (GMT+8).
Event ends on August 22, 2013, 11:59 pm (GMT+8).
Event Summary
One day, you receive an assignment from the Ghost Guild that's a little out of the ordinary...
Vitality jewels are appearing. These precious stones are said to have the power to revive ancient ghosts. Behold Ikutachi the Living Blade, the treasured sword of legend. Overflowing with pure and unbridled vitality, he's said to possess the power to bring those who have lost their souls back to life. Precious gems known as Vitality Jewels are rumored to heighten the potency of his powers.
Collect Vitality Jewels, aim to rack up completions, and then offer them up to Ikutachi.
Only this way will the dizzying extent of Ikutachi's true powers be revealed!
How to Play
Progress through the story and collect gems!
Wager gems and aim to emerge victorious in battle! If you win, you can obtain gems, even if you're the one who was attacked!
You'll get the chance to recruit legendary daemons based on the total number of gem completions you manage to rack up!
On the last day, you can even earn a Total Ranking Reward!
List of Daemons Acquired in the Event
Event Rewards
Reward
Set
Detail
Reward
Set
Detail
Lv. 10
Ninja Blade (★★★)
Lv. 15, 20, 25, 30, 35
Ninja Blade Magatama (★★★★)
Lv. 40
Chain Mail (★★★★)
Lv. 45, 50, 55, 60, 65
Chain Mail Magatama (★★★★)
Lv. 70
Phoenix [Summer] (★★★★)
Lv. 75, 80, 85, 90, 95
Phoenix [Summer] Magatama (★★★★)
Lv. 100
Ikutachi the Living Blade [Summer] ] (★★★★★)
Lv. 110, 120, 130, 140, 150
Ikutachi the Living Blade [Summer] Magatama (★★★★)
Total Rank
Barbatos [Summer] (★★★★★)
Lv. 105, 115, 125, 135, 145
Barbatos [Summer] Magatama (★★★★)
Note: Other rewards are given at random for every completion.
List of Vitality Jewel Rewards
First Half Rankings
Total Rankings
Event Notes
Vitality Jewels are event-specific items.
Calculating the rankings can take time, so it is possible that the current positions may change.
Even if you execute a successful counter when you have 5 Gems, this will not count as a completion. You must either search for the sixth Gems through the story, or do battle for it!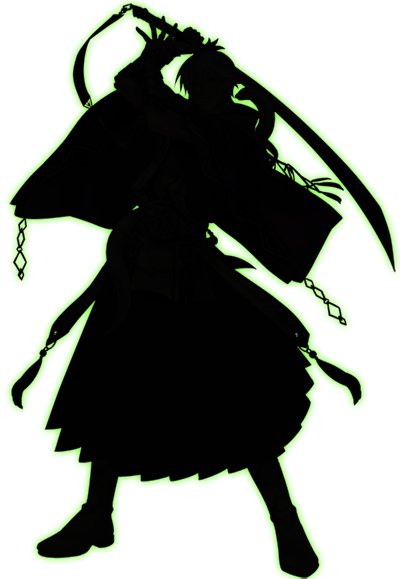 Ad blocker interference detected!
Wikia is a free-to-use site that makes money from advertising. We have a modified experience for viewers using ad blockers

Wikia is not accessible if you've made further modifications. Remove the custom ad blocker rule(s) and the page will load as expected.